You've heard it all before, but which is rumor and which is fact? Now Jordan Edelson, founder and CEO of Appetizer Mobile, one of the top 10 mobile app developers, spills the beans on what he believes are the facts about the iPhone 6.
"I'm pretty sure of our information — one of our jobs is to make smart analyses, to connect the dots," said Edelson. "Apple has also specifically reached out to us in the past to do certain things to our applications to get them ready for specific product features. They are still secretive in how they operate, but are giving advance notice on specific parts as well."
You will not find Appetizer Mobile LLC, based in New York City, as the developer of any apps in Apple's Store, not because the company also develops apps for Android and BlackBerry, but because Appetizer Mobile develops apps for others who put their names on them. As such, Edelson has been working on upgrading its growing library of more than 150 client apps for iOS-8 -- the iPhone 6 operating system. From that he has gleaned tid-bits here and there, some from Apple itself, that Edelson claims give him a clear picture of what to expect.
"We've made a business out of analyzing advance information sources -- identifying the truth in a sea of rumors -- then helping our customers zero in," Edelson tells us.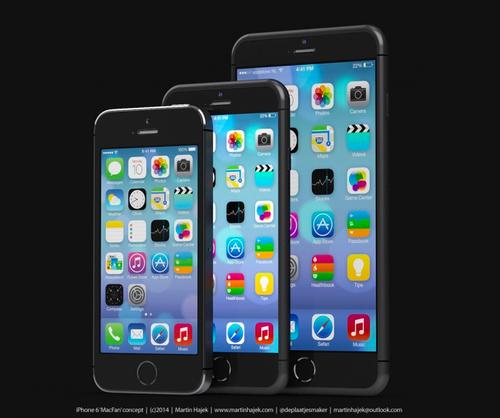 Appetizer Mobile not only develops apps for others, but helps them market and launch them -- everything from children's apps for Montessorium to apps for divas like Lady GaGa. Appetizer Mobile has been honored by Apple in two of its commercials mentioning its apps, namely Introduction to Letters and Introduction to Math, both for Montessorium.
Many of Appetizer Mobile's work is dead-serious encrypted security apps. One it is currently developing for hospitals - Dattending - will assist doctors in sending medical orders with their phones, sign forms on their phones, and fax them to any machine in the hospital. At the other end of the spectrum, Appetizer Mobile is also currently developing a virtual reality app for Yankees manager Joe Girardi as well as some newer ones that will bear its own name.
Edelson has not signed any non-disclosure agreements, though he nevertheless does not want to disclose his sources, but here's his scoop on what to expect from the iPhone 6.